Poke and Buddha bowls - the new trend to boost veggie consumption
By: Judy Davie - The Food Coach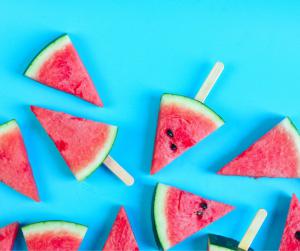 Yesterday I had lunch with a lady in her 70's who was laughing at her granddaughter's description of the traditional Aussie breakfast. I should explain that her granddaughter lives in Bondi where the traditional Aussie breakfast is - according to her - smashed avocado and feta on toast. I happen to agree that smashed avo with fetta is delicious, particularly when it's sprinkled with za'tar as I happened to have yesterday, but her grandmother was laughing because in her opinion a traditional Aussie breakfast is bacon, sausage and eggs.

It made me think about earlier in the week after a yoga class when I joined my yoga buddies for coffee and all around me - in what was admittedly a very trendy health café - people were tucking into breakfast bowls absolutely packed full of veggies.

Today vegetables are on trend which is terrific news to anyone committed to getting their 5 serves in every day. The very nature of trends is that they pass onto something else, something we don't want to see happen when it comes to vegetable consumption. Given that an increased intake of vegetables is a great way to maintain a healthy weight, reduce blood pressure and the risk of heart disease, reduce the risk of type 2 diabetes and many types of cancer, what we only want to see is a trend shifting on to other ways of eating even more vegetable.

A couple of years ago the health conscious were getting their veggie fill from green smoothies. These days, while the green juice craze continues, the fashionable set have moved onto Poke (pronounced "po-kay") bowls and Budda bowls. Numerous food outlets offering their versions of the two have popped up in trendy suburbs all over the major cities and it's a craze we want you to buy into as well - at home.

The Poke bowl is a Hawaiian dish made traditionally with raw fish and a variety of fresh and/or fermented veggies, including but not limited to, red onion, shallots, beetroot, avocado, cabbage and a punchy dressing: They're delicious and a great way to add good nutrition and flavour to your day.

Buddha Bowls (also known as macro bowls or hippie bowls) are the perfect complement of nutrients in the form of a balanced meal packed into a large bowl. Complete with grains, veggies (raw, sautéed and/or roasted), protein (legumes, tofu or meat), greens and seeds, dressed with a hearty dressing this is a meal that will easily carry you through to dinner, no in-between snacking required.

What's so great about them is how easy they are to make so for those of you who are on a budget or who don't have access to a fashionable Buddha Bowl café you can make them at home - all you need are a few large bowls !
Comments

Be the first to comment!

Add your comment
To post comments you need to be a member of The Food Coach club. Membership is free, so click here to begin posting!
If you are already registered, or are already a member of The Food Coach Club, simply enter your username and password below to begin commenting.
«Forgotten your password? Click here»