Shake it up with a sambal
By: Judy Davie - The Food Coach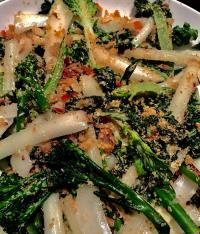 Like you perhaps, I have a vast collection of cookbooks which I rarely use: It's too easy to whip up a tasty meal with little thought or effort but that can become boring and all of us at some time or other run out of inspiration. And so this week I pulled out one of my most beautiful books - Bali, The Food of my Island, by Janet De Neefe and left it out on the kitchen book stand. This prompted my husband to flick through its pages and select a couple of dishes he wanted to make and last night he and I had what we have now named our "cook-date night". We cooked together, enjoyed a glass of nice wine and sat down to a delicious meal which was quite different to what we'd normally make for ourselves.
It struck me when I was preparing the sambal how much an interesting sambal or salsa, made from fresh ingredients and spices, can turn an everyday meal into an unforgettable one. That was certainly the case with our midweek date meal.
Let me share the sambal recipe and precede it with a note to say that despite the ingredients it was not that spicy.

Fried Sambal
Recipe from Bali - The Food of my Island - by Janet De Neefe
1 tsp shrimp paste
1 tsp sea salt
250 ml coconut oil
7 French eschallots, peeled and finely sliced
8 garlic cloves, peeled and finely sliced
3 long red chilies, deseeded and finely sliced
6 small red chillis, deseeded and finely sliced

Mix the shrimp paste and salt together to form a sandy paste.
Heat the coconut oil on a wok over a medium heat and add the eschallots and garlic and sauté slowly until golden. Add the chillis and shrimp paste mixture and cook for a further 20 seconds. The chillies should be barely cooked, bright and glossy.
Pour the sambal through a strainer.
Transfer to a sealed jar ready to use with meat, chicken or veggies. Reserve the oil to reuse
Makes ¾ cup
This week I followed the recipe to the letter and combined the sambal with toasted coconut, kaffir lime, and fried shallots served with steamed Asian greens (see picture) but I reckon you can serve it with just about any vegetable or protein.
Now that Autumn is here and salads are off the menu it's time to shake up our veggie routine and I reckon this is one easy way to do it - Enjoy !
Comments

Be the first to comment!

Add your comment
To post comments you need to be a member of The Food Coach club. Membership is free, so click here to begin posting!
If you are already registered, or are already a member of The Food Coach Club, simply enter your username and password below to begin commenting.
«Forgotten your password? Click here»