World Osteoporosis Day - Children need calcium too
By: Information provided by Dairy Australia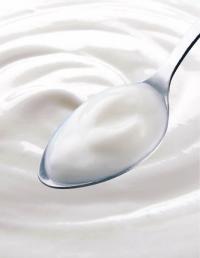 Everyone is entitled to choose which type of milk they have with their latte or cereal however today, on World Osteoporosis Day, we're looking at cow's milk and other dairy products as they are the undisputed champions when it comes to calcium.

Calcium, as we all know, is an essential mineral for children and teenagers whose bones are still forming.

Previously unreported data from the most recent Australian Health Survey research from the Australian Bureau of Statistics shows our children are running the risk of serious bone damage by not having sufficient calcium:

Children:

Over half of the Australian population aged two years and over had inadequate usual intakes of calcium.

More than half (54%) of girls aged 9 to 11 years and 45% of boys aged 9 to 11 years had inadequate usual intakes of calcium.

One in five girls aged 4-8 years had an inadequate usual intake of calcium.

Teens:

More than eight out of 10 girls aged 12 to 13 years and nine out of 10 girls aged 14 to 18 years had an inadequate usual intake of calcium. The equivalent figures for boys in these age groups was around seven out of 10.

While we mostly think about osteoporosis in men and women over 50 we must not forget how important it is to develop strong bones in the formative years of life: A bit like setting strong foundations in a building. To mark World Osteoporosis Day, Olympian swimmer, Michael Klim (who surname is incidentally spelt MILK backwards) has teamed up with dietitian, Amber Beaumont, in a campaign which targets parents called "Love your Bones. Protect Your Future".
As kids grow, so should their intake of dairy foods to ensure they are getting enough calcium.

"Dairy is just a part of life for me. I was lucky growing up because I had experts to help with my diet. They always highlighted the important role milk, cheese and yoghurt play in both building bones and fuelling my body with the energy it needed to get through the day. Now, as a dad, I just want to get a healthy meal on the table" Klim said.

Dairy Australia dietitian Amber Beaumont urges parents not to forget that the fight against osteoporosis starts in the younger years.

"Childhood and the teen years are critical for building strong bones for the future with bones reaching their peak density from around the age of mid 20s to 30," Ms. Beaumont said.

"The Australian Health Survey reveals that an astonishingly high percentage of children and teens aged nine to 18 years, particularly girls, are not getting their daily calcium requirements.

"Milk, cheese and yoghurt are the richest sources of calcium in the Australian diet. It's important for parents to check whether their kids are getting enough calcium to meet their growing needs. The Australian Dietary Guidelines recommend kids consume more dairy foods as they get older to reflect this increased need for calcium," Ms. Beaumont said.

As well as calcium, dairy foods provide a whole package of essential nutrients for kids' growth and development including protein, B vitamins and iodine to name a few.
Comments
Marina
Nov 14 2016 9:31PM
Thanks for this Judy! I often wonder if I am doing the 'right' thing diary wise with my son having friends that shun 'dairy'. He loves milk, yogurt and cheese. Other aspects of his diet are more difficult to persuade him but at least I don't get the fight drinking milk. I grew up eating diary and have never had a problem but there is a lot of bad press out there regarding dairy.
Add your comment
To post comments you need to be a member of The Food Coach club. Membership is free, so click here to begin posting!
If you are already registered, or are already a member of The Food Coach Club, simply enter your username and password below to begin commenting.
«Forgotten your password? Click here»