When we say pink - we mean PINK
By: Judy Davie - The Food Coach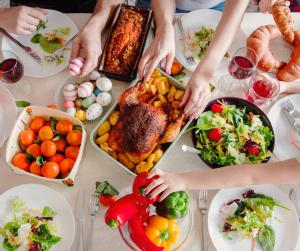 Jeez we're shallow. Our image consciousness extends beyond dress size and matching lounge chairs to the colour of apples. That's certainly the case with Pink Lady™ apples which this year haven't been quite pink enough for our precious needs.

To save the day, the marketers have stepped in and Aussie Pink Ladies™ are heading to Europe under the guise of cooking apples. The Europeans love their strudel and apple pies with hot custard which is good news for Pink Lady™ farmers whose alternative for the not-so-pink fruit was the rubbish heap!

It took some thinking and a little rebranding to find a high value home for the pale fruit. Assuming the name "Miss Chef" and travelling with some apple recipe suggestions, the fruit is being sold for almost the same price as the more attractive pinker fruit.

It's a clever initiative for owner of the trademark Craig Chester, who clearly did not want to see the fruits of his growers' labour - pardon the pun - ending up in land fill.
Assuming another identify gives Pink Lady™ growers more chance to sell fruit which is a little low on all-important colour.

The Miss Chef apples have the same flavour, texture and nutritional content as Pink Lady, but just don't look as good.

Dependant on the success of the initiative in Europe we may start to see the same happening here in Australia.

Earlier this year the pear industry jumped in to help effected farmers sell their hail damaged fruit - the pears were a little dented on the outside but otherwise it was delicious.

These clever marketing initiatives help in two ways:

1.)They help save fruit sales and food waste.

Add your comment
To post comments you need to be a member of The Food Coach club. Membership is free, so click here to begin posting!
If you are already registered, or are already a member of The Food Coach Club, simply enter your username and password below to begin commenting.
«Forgotten your password? Click here»