Chocolate coated fruit - the ultimate health food?
By: Judy Davie - The Food Coach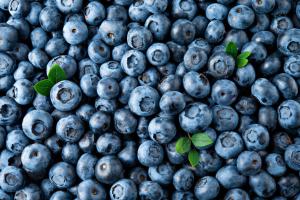 Who can argue that fruit is good for you? It's well known that the consumption of a high amount of fruits and vegetables is associated with a lower risk of heart disease, stroke, diabetes and many types of cancer.

And then there's chocolate which is arguably good for you as well. Studies in the determinants of health have found a similar relationship with cocoa, a naturally polyphenol-rich food found in chocolate.

Happy days, chocolate coated fruit is medicinal!

Cocoa has several beneficial effects on cardiovascular health, including the lowering of blood pressure, the improvement of vascular function and glucose metabolism. It also has antioxidant and anti-inflammatory properties and while we shouldn't get too carried away by thinking chocolate is the ultimate health food, there's enough information to conclude that chocolate coated fruit is certainly not bad for you.

Which chocolate to use?
It's the cocoa in chocolate with the health properties we want, not the sugar and fat, although it should be noted that while the fat in chocolate is saturated it will not raise cholesterol levels. Milk chocolate, white chocolate and cheap chocolate containing very little cocoa is a different story and won't cut it if you want to pursue the chocolate coated fruit health food angle. The more cocoa in the chocolate the less sugar and more bitter it tastes, which on its own may not be to everyone's palate, but the contrast between the sweet fruit and bitter chocolate is a heavenly match. Look for chocolate with 70% cocoa or more.

Which fruit?

Strawberries are the most obvious choice but chocolate-coated pineapple, banana, and oranges are also superb and very easy to make.

To buy?

The price varies on where you are but it's not unusual to pay about $3.50 for one large strawberry dipped in chocolate. That's nice for a treat but it's not especially good value when you consider that right now strawberries are in season and a whole 250 g tray of extra-large berries is unlikely to cost any more than $3.50. Add to that a $4 bar of 70% dark chocolate and you've got a fat profit margin should you decide to sell them at the end of your street and raise money for charity.

How to make chocolate coated fruit?

It's as simple as melting the chocolate, dipping the fruit into it and setting it in the fridge to solidify again. Some people use bamboo skewers to attach the fruit to before it's dipped in the chocolate, while others, like myself, hope to get my hands a little dirty so I can lick off the chocolate when I'm finished.

Melting the chocolate is the only thing you must take care with if you want to keep its texture luxuriously smooth. Start with a good quality 70% cocoa chocolate and break it up into small pieces using your hands or a knife.
Fill a small pan with about 5 cm of water and bring the water to the boil. Place a bowl snugly over the top, not touching the water, and ensure the steam does not escape out the sides of the bowl. Add the chocolate to the bowl and reduce the heat to low or alternatively turn the heat off altogether and wait. After about 5 minutes use a wooden spoon and stir the chocolate until it has completely melted into a smooth and glossy sauce. YUM!
Have your fruit prepped and ready for dipping. Strawberries should be washed and blotted dry (otherwise the chocolate won't stick), oranges divided into segments, bananas peeled, and pineapples sliced. You should also have a plate lined with baking paper to place the chocolate dipped fruit onto. Otherwise you could make one holy mess of the kitchen with chocolate smears everywhere!

Once all the fruit is covered in chocolate, place the plate in the fridge and have a wonderful time eating it when the chocolate has set.

And remember, it's health food!
Comments

Be the first to comment!

Add your comment
To post comments you need to be a member of The Food Coach club. Membership is free, so click here to begin posting!
If you are already registered, or are already a member of The Food Coach Club, simply enter your username and password below to begin commenting.
«Forgotten your password? Click here»