Improve gut health using fresh homemade yoghurt
By: Information obtained from Write Away Communication, acting on behalf of Easiyo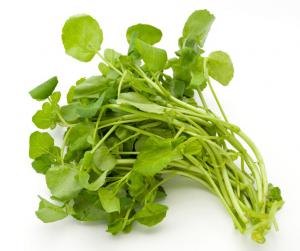 Look after your gut and you'll look after your body is the message health and medical professionals are touting these days. One way to do that is to ensure the gut is populated with good bacteria.

A recent survey of Australian dietitians undertaken by EasiYo found that 93 per cent personally consumed yogurt, and while 96 percent recommend yogurt to their clients, 74 percent recommended it specifically for its live lactic cultures, which can help improve gut health.
(Note from Judy: This surprised me as I thought they all would!.

Good bacteria live naturally in the human digestive tract which help to maintain a healthy metabolism, immune function and digestion. There's approximately 1.5 kilograms of bacteria that live inside our bodies, mainly in our gut, that are beneficial to our health however, the increased use of medications - such as antibiotics and contraceptive pills - and a high consumption of processed foods and refined sugar can impact the balance of good bacteria in the body.

The easiest way to re-introduce good bacteria into the gut is to take a probiotic. Yogurt - a fermented milk product with added live cultures - can be one of the best sources of probiotics, particularly when it's freshly made.

What many people may be unaware of is that yogurt is at its most potent when it is made fresh. An easy way of making fresh yogurt is with a yogurt maker and starter kit like EasiYo. EasiYo uses prepared yogurt sachets containing fresh dried milk and live active cultures without artificial ingredients and additives. The process is simple and guarantees perfect results every time. It avoids the complicated process of heating milk to precise temperatures and adding live cultures at specific times.

Available in one kilogram and 500 gram maker sizes, the EasiYo yogurt maker range is available at most large retail outlets and selected health food stores.

(Note from Judy)

I know that this reads like an ad, but I am not being paid to promote EasiYo and I'm more than happy to endorse it especially now that I'm working in an location where it's important to promote cost and health benefits.

EasiYo is a cheaper alternative to buying 1 kg tubs of natural yoghurt and, because the pot is reused each time, less plastic containers are dropped into landfill each week.
Comments
Athalie
Jul 21 2016 10:00AM
Hi I have been using EasiYo for many years and love it. The full cream Natural Greek Yoghurt is my favorite. Lately after a bit of research it seems that in the process of making powdered milk the cholesterol is oxidised making "rough molecules" that when it flows through your blood vessels also causes other good cholesterol to become "rough" as well and that this in turn damages your vessels etc etc. Apparently the low fat option is OK as there is little fat left. It was relevant to me because we have been choosing to use powdered milk on our cereal, tea, coffee, etc. When I did a search on google I found a site Nutrition Diva - is powdered milk bad for you that seemed to be reliable and reasonable. Do you know anything about this. I will not stop using EasiYo but think it would be better to use the light option? Maybe I am lucky to be still walking and talking :) Thank you.
Jim
Jul 21 2016 10:15AM
I have been making my own yoghurt for more than 40 years using fresh milk from my own goats or house cow until the last 16 years when I had to resort to locally produced milk. I start off with Jalna Natural Yoghurt (probably the best balance of probiotics) then just use a couple of spoons full for the next batch I make. Maybe after 6 months but up to about 2 years before I have to start with a new batch again.
I use a Breville yogurt maker but did at one stage use a 6 pack polystyrene esky with a jar of hot water in it to maintain a good temperature of the milk while the probiotics grew. Simple as and cheap, just the need to acquire fresh milk and the odd tub of yoghurt every now and then.
Life can't get much easier than this!
Helen
Jul 21 2016 11:02AM
Have used an EasiYo for at least 20 years. Can't go past the yummy creamy full fat Greek yogurt. No added sugar and the amount of at is neither here nor there in a balanced diet. If I want fruit, I add it fresh rather than buy the flavored mixes. All varieties are readily available in supermarkets.
helen
Jul 21 2016 2:40PM
Love my Easiyo
Add your comment
To post comments you need to be a member of The Food Coach club. Membership is free, so click here to begin posting!
If you are already registered, or are already a member of The Food Coach Club, simply enter your username and password below to begin commenting.
«Forgotten your password? Click here»