Eggs for breakfast helps weight loss
By: The Food Coach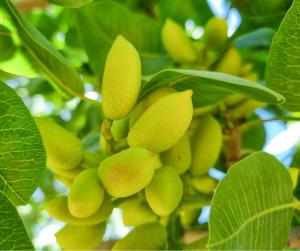 Eggs for Breakfast Shown to Assist with Weight Loss

Consuming a high-protein breakfast means you are less likely to over-eat during subsequent meals

Eggs for breakfast assists with weight loss by keeping you full of the right protein for longer, making you less likely to eat as much as you would have without a protein-rich breakfast under your belt.


Sydney, Australia: Research highlights that the consumption of a high protein breakfast, such as eggs, can assist with weight loss.

Containing the highest quality protein , one serve of eggs provides a quarter of an adult's daily protein needs. And, having a high protein egg breakfast, has been proven to keep you fuller for longer and suggests that you are less likely to eat as much as you would have without a protein rich breakfast under your belt.

Dietitian and Australian Egg Corporation Ambassador, Susie Burrell, believes the compiled research highlights why Australians should choose eggs for breakfast over other options, like cereal or muesli.

"Poached, scrambled, made into an omelette; versatile eggs are nutrient powerhouses associated with a growing body of evidence that shows they are helpful for weight management," says Susie.

"As a dietitian, you are often asked to rank different food choices and I am hard pressed to find a better breakfast option than the egg, nutritionally speaking."

"There are so many ways to prepare and consume eggs. This not only helps Australians to have choice when it comes to their daily breakfast, but ensures they are gaining the many health benefits that come with eating eggs," she said.

Protein, such as that from eggs, offers a range of well substantiated health benefits including:

Satiety, keeping you fuller for longer.3

Weight management, being fuller for longer, and full of the right protein, means you are less likely to eat as much as you would have without a protein rich breakfast under your belt.

Appetite control, consuming protein, such as the protein from eggs, at each meal can assist with appetite control and managing weight.3

Hunger management, consuming a protein rich breakfast including eggs can help children to manage their appetite and hunger levels throughout the morning.

"We have always been confident that breakfast is the most important meal of the day, but we now know that it's not only eating breakfast that's important, but what and how much you eat that makes the real difference," she explained.

"When eggs are compared to other traditional breakfast favourites, their protein power always comes out on top."

For example, eating two eggs on two slices of wholemeal toast is:

86% higher in protein than ½ cup muesli with ½ cup milk

48% higher in protein than 1 cup porridge with 1 cup milk

32% higher in protein than 1 cup baked beans on 2 slices wholemeal toast

26% higher in protein than 4 wheat cereal biscuits with 1 cup milk.

"Two eggs teamed with a slice or two of grain based toast contains close to 20g of protein. It is this amount of animal based protein which provides the body with plenty of leucine, the amino acid directly involved in regulating insulin levels in the body. The more tightly we control our insulin levels, the better it is for weight control and appetite regulation - explaining why we feel full until lunchtime when we have tucked into a hearty egg based breakfast," Ms Burrell continued.

"Eating eggs for breakfast increases satiety and results in lower energy intake throughout the remainder of the day, compared with a cereal or croissant breakfast," she concluded.

Additional research conducted by the Australian Egg Corporation highlights that almost a quarter of Australians (23%) have increased their egg consumption in recent years.
Comments
SHARON
Oct 15 2015 10:55AM
I wouldn't eat an egg for breakfast every day simply because I like variety at breakfast, but on the days that I know I need a sustaining breakfast because I won't be able to eat for quite a while eggs are my first choice. They definitely keep me satisfied for longer than anything else.
Add your comment
To post comments you need to be a member of The Food Coach club. Membership is free, so click here to begin posting!
If you are already registered, or are already a member of The Food Coach Club, simply enter your username and password below to begin commenting.
«Forgotten your password? Click here»