5 Secrets To Achieving That Elusive Weight Loss Goal.
By: Wendy Buckingham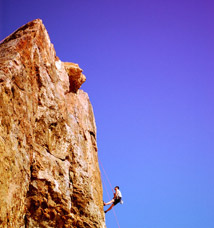 What is it about weight loss goals that make them so difficult to achieve? These 5 tips from Life and Goals Coach Wendy Buckingham' book Be Your Own Goals Coach will make it much easier to for you to succeed in reaching your target weight.

Make the goal powerful
Make your goal about more than the amount of weight you will lose. For instance, I'm going to lose 10kg by my holiday as a goal, is not really inspiring. I'm going to lose 10kg by my holiday and look great in a bikini again, is far more motivating. So make sure one "reason why" is included in the goal that will really inspire and motivate you.

Be clear why you want the goal
As well as the one "reason why" you include in the goal itself, sit down and make a list of all the other good things about reaching that weight loss goal. Looking at the list will keep you on track when temptation comes along, and get you back on track when you've slipped. Post it up in the shower and on the fridge so you can see it easily and often.

Ask yourself, "what am I willing to give up for this goal?"
This is a biggy. Are you willing to commit to really limiting or giving up your consumption of cheese, chocolate, alcohol or whatever it is that keeps the weight on. If not, then maybe you don't want the weight loss goal badly enough and it will never be achieved.

Remove temptation
Have a policy that you will not include anything in your shopping list that you are likely to pig out on. (For example, when I need to lose weight I don't buy cheese as I know I can't resist eating too much of it).
This can be difficult if you are cooking for a family, but if you enrol them in your "reasons why" and they support you in getting the goal, they should be willing to co-operate.


Learn to say no, even if you risk being thought rude
Often one of the real weight loss goal busters is not being able to say no when offered that large piece of cake, second dollop of ice cream or pile of delicious potatoes for fear of offending the cook. Get over it! The person insisting on giving you more that you want is just being inconsiderate and sabotaging your efforts, for whatever reason.

These five tips are just a taste of the great help Wendy's book will give you in achieving your weight loss and another goals. You can buy it on Amazon and learn more about Wendy and her life and goals coaching at www.wendybuckingham.com
Comments

Be the first to comment!

Add your comment
To post comments you need to be a member of The Food Coach club. Membership is free, so click here to begin posting!
If you are already registered, or are already a member of The Food Coach Club, simply enter your username and password below to begin commenting.
«Forgotten your password? Click here»