7 ways to save on your healthy shop
By: Judy Davie - The Food Coach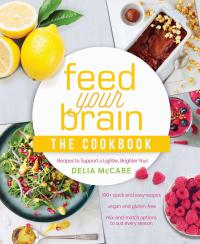 Everyone wants to be a little healthier and we all can be without breaking the budget. The healthiest food is fresh food grown in the country you live in and luckily for us, Australia always has plenty of fresh seasonal produce available all year round.

Seasonal produce sits at the heart of healthy eating and budget shopping, but beyond that here are some other tips to stay wealthy and healthy.

1.) Shop at all your local retailers
People think it's more expensive to shop at small retail outlets, but have you ever considered when do buy from large chain stores how you may be forced to buy too much? When meat and chicken is prepacked there's usually too much to feed two people and not quite enough to feed four. Therefore, if you are cooking for a family of four you're forced to buy more than you need. When you shop face to face from your local butcher or fish shop you can order exactly what you need. He or she will select the amount you need, weigh it and pack it right there in front of you. That way you pay for what you need, you won't overeat and nothing is wasted. The same is true when you buy deli items from the counter. A rough guide to how much meat /chicken/fish you need is 160 - 180 mg per person.


2.) The greenlight on all greens
Right now kale is very popular and is sold as a superfood but in fact all the dark leafy greens are superfoods and as they say variety is the spice of life! When you're shopping for greens check the price of them first and buy anything that's fresh and vibrant and a good price. Other green greens include Bok choy, choy sum, endive, green cabbage, Chinese cabbage, Swiss chard, silverbeet and spinach. They're all economical and they're all extremely good for you.


3.) Buy your pumpkin whole
The list of things you can do with a pumpkin is endless and there are great economies to be made when you buy pumpkin whole. Once cut, wrap it tightly in plastic and store it in the fridge. Pumpkin is low in carbohydrate and very high in beta carotene which converts to vitamin A to promote healthy vision. It's also a good source of fibre and great for the gut. We love pumpkin soup of course but it's also a particular favourite baked as a low carbohydrate alternative to potato, rice and pasta. Save time and money by baking extra pumpkin in the evening and adding it to salad to serve at lunch the next day. Combined with chickpeas, some chopped salad greens and a little feta it's a delicious healthy portable lunch to take to work.


4.) Avoid pre chopped
Sure there will be times when pre chopped is the quickest conceivable way you can get a healthy meal on your plate, but pre chopped is more expensive and although it's freshly cut on the day it's sold, some nutritional goodness may be lost through exposure to the air. Not forgetting when you're chopping from whole pieces of produce there's usually plenty left over to use in a meal the next day. We love cutting up capsicum, green beans, pumpkin, mushrooms and bok choy to make a stir fry and using the leftover veggies in a curry the next day.


5.) Be strategic when you buy avocados
Greengrocers buy avocados when they're unripe. If they didn't the fruit would become overripe and unsellable. The same is true for people buying for the home who don't have a strategic avo eating plan. If you and your family eat ½ an avo a day then consider buying 1 ripe avo to eat straight away, another due to become ripe a couple of days later and an unripe avo which will ripen later in the week. If you're not sure how to select them your greengrocer will be delighted to help you.


6.) Buy less more often
Understanding that time may not always be on your side, this tip may not be practical for everyone. Economies can be made when you shop 3 or 4 times a week only buying what you need for the day and the day ahead. Unless you're a meticulous planner it's easy to over anticipate your food needs for the week ahead and buy too much. When you buy what you need you don't eat too much because there's never an overabundance of food around and very little food gets wasted.


7.) Some fresh produce is cheaper pre bagged
Good deals can be made when you buy apples, oranges, carrots and onions in bags or nets. All these items store well refrigerated so regardless of whether you're shopping for a family or just yourself the produce will last and you'll save money.


Comments

Be the first to comment!

Add your comment
To post comments you need to be a member of The Food Coach club. Membership is free, so click here to begin posting!
If you are already registered, or are already a member of The Food Coach Club, simply enter your username and password below to begin commenting.
«Forgotten your password? Click here»